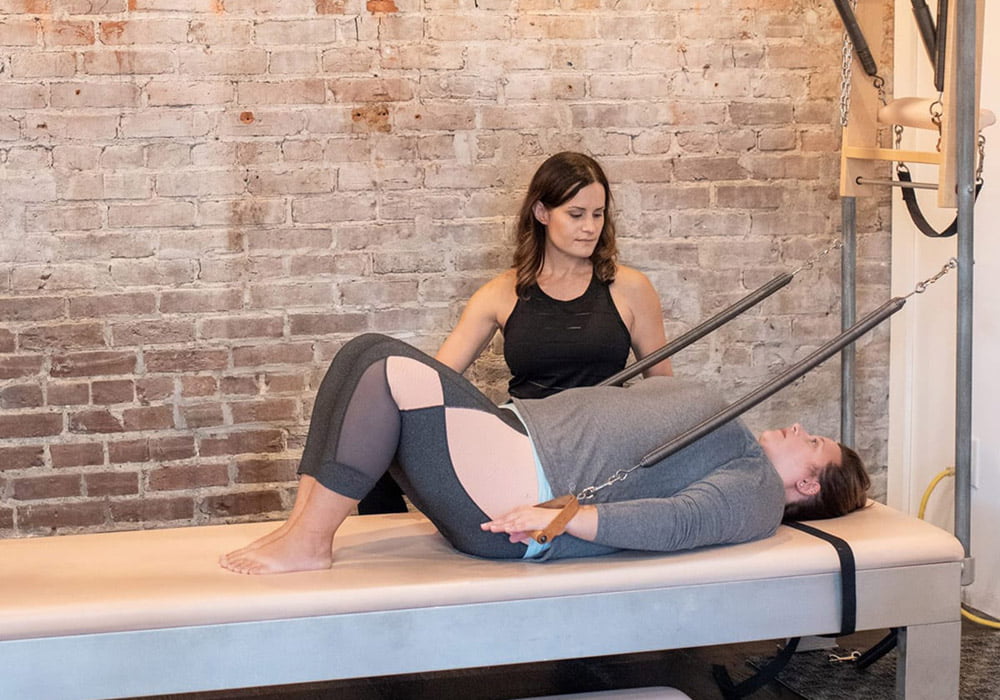 Private Pilates Sessions
Maximize your goals with a custom-designed workout that is all about YOU ~ your body and your goals. You will begin your first session with a health intake with your trainer to discuss injuries, weaknesses, or muscular imbalances to create workouts to address your individual needs and goals.
Your trainer will empower you to strive for just a bit more than you thought you could achieve, all while supporting your movement needs and goals. You can expect hands-on adjustments and tailored cues to help you maximize your workouts.
"Concentrate on the correct movement each time you exercise, lest you do them improperly and thus lose all vital benefits."— Joseph Pilates
Start your private Pilates practice with New Client Specials.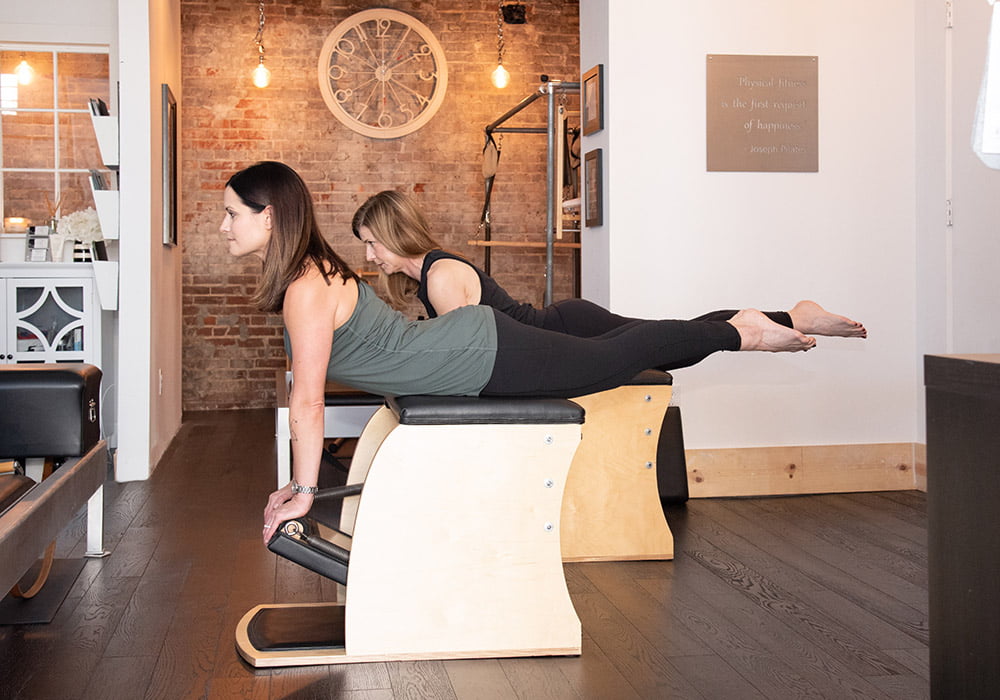 Duet Pilates Sessions
Customized Pilates workouts for TWO!
We can't think of a better way to have fun with friends or family AND keep yourself on track with your fitness goals!
Like a Private Pilates Session, the Pilates Duet Session is designed similarly with custom-designed workouts across all the apparatus in the studio to condition your body with each person's individual fitness goals in mind.
Motivation Brings Real Results: working out with a partner is motivating, boosts accountability, and drives results.
To get started, book one of our New Client Special Packages.
What is Classical Pilates?
Classical Pilates refers to the most authentic and original form of the Pilates method of body conditioning as taught to us by Joseph Pilates himself. Although Joseph Pilates is no longer alive, his work still lives through a wonderful lineage of instructors who have preserved and upheld his teaching.
When you do Pilates the way it was intended, you will develop a strong core and condition your whole body. Pilates Fit Studio is fully outfitted with all the Classical apparatus made by GRATZ Industries. Joseph Pilates trusted GRATZ to ensure the integrity of his Method and so do we. The apparatus and especially the springs of the apparatus play a major role in your workout and how fast you progress and see results.