NEW CLIENT SPECIALS
4 Private Training Sessions
$275
*$40 Savings
THE GOLD STANDARD OF PILATES INTRODUCTIONS!
In these 4 sessions, you will work one-on-one with one of our Pilates personal trainers in Louisville where you will have our undivided attention. 50 minutes of customized instruction that is all about YOU ~ your body and your goals. You will begin your first session with a health intake and postural assessment. Each lesson will be personalized to give you a strong foundation, help you gain new skills, and work towards your goals. At the end of the intro lessons, you and your instructor will make a plan for you to continue your practice to reach your fitness and wellness goals.
Includes our Fit & Healthy 10-day program! Our Pilates personal trainers in Louisville will offer you 10 days of workouts and nutrition tips from our on-demand platform.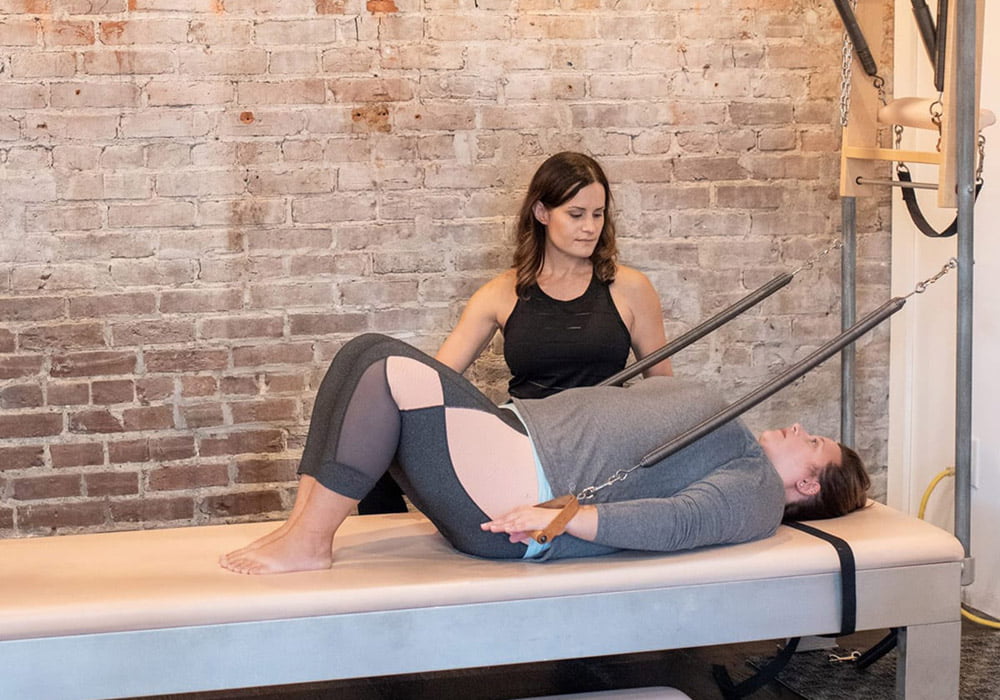 1 Duet Training Sessions
$50 *per person
The duet training session is designed similar to private personal training sessions but includes the fun of sharing it with a partner or friend.
Enjoy extra attention and get healthy and fit together with the help of our Pilates personal trainers in Louisville. With more individualized attention than a semi-private small group, but the fun of having a buddy, duets are an economical way to get a lot of personal feedback on your Pilates workouts.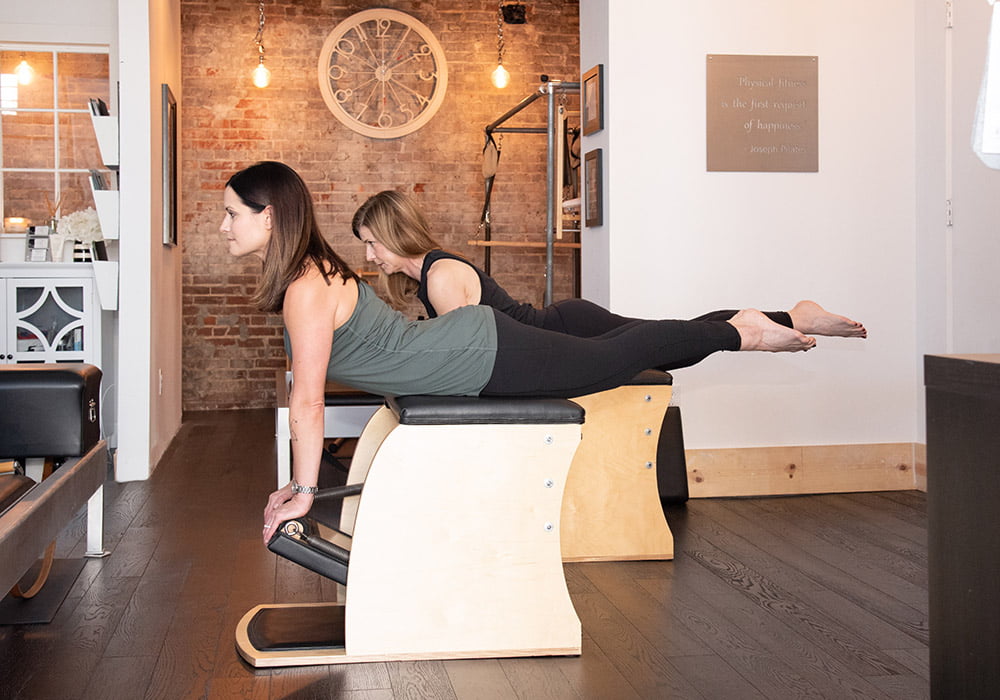 All private and duet training sessions are by appointment only. Please use the form below to request a private Pilates session at our Louisville studio.
Request an Appointment