By Erica Walters, Studio Owner of Pilates Fit Studio in Pewee Valley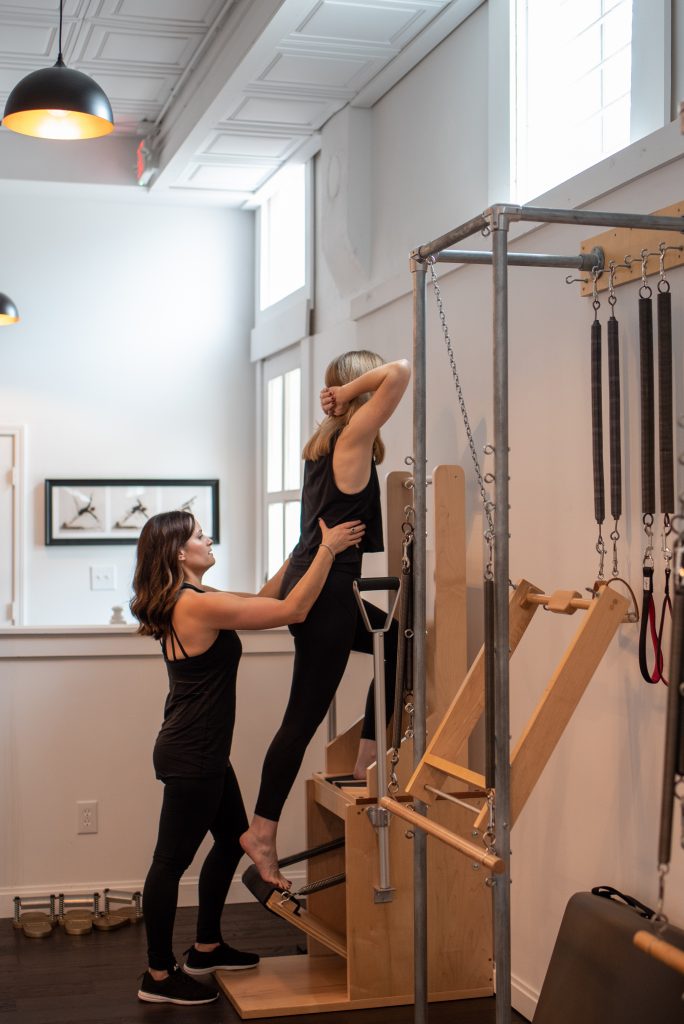 Are you or someone you know excited about getting back in shape for the summer? I don't want to burst your bubble, but let's try a different approach. Look, I'm a fitness expert and I get that you can't wait to try new things or sign up for that half marathon. And you want to look good in the summer, am I right? At the same time, I'm not going to sell you a "Summer Fad Workout." Why not? Here's a hint: seasonal trends don't lead to long-term habits.
For weeks now, I've been flooded with sponsored ads on social media for workouts promising the "Perfect Summer Body." In fact, I can't look at social media these days without seeing large group fitness class ads, Instagram, and Facebook coaches promising to get you in shape for the summer and, of course, going to the beach.
Why am I not jumping on the Summer Fad Workout bandwagon? Let me put it this way: I'm a fitness teacher and my doors are open to you all year round so you can get movement into your life. At the end of the day, I'm less interested in seeing people pledge major life-altering resolutions that make fitness a top priority just in time for holidays and vacations. Because I care about the long-term process, I am in the business of helping you crush your goals all throughout the year, and not just when ad campaigns turn up the hype.
What do you do if you want to make a change?
START NOW. Don't wait for beach season. Start as soon as you finish reading this. Don't let today's brilliant idea fizzle out as the weeks go by. Seize the day!
Make one small change at a time. Small achievable goals lead to long-term success. If you load yourself up with too many changes, it will be harder to sustain them and you're more likely to fail. Always prioritize sleep, water intake, healthy foods, and movement.
When it comes to movement, pick something you like. Steer clear of novelty trends or something that you'll dread. If you're going to work hard, you deserve to enjoy it!
Avoid one-size-fits-all classes. One size does not fit all. Anyone who's shopped for a bra knows that "One Size Fits Most" is not going to work. The same is true of the fitness industry. In fact, large classes that are not tailored to your specific needs often lead to injury and failure. Those with osteoporosis, disc issues, knee injuries, shoulder injuries need extra attention and should not be cued in the same way. Nor do you want people in different levels (beginner, intermediate, and advanced) taking classes together. Each body has its unique advantages and challenges: all of these should be addressed by a fully qualified teacher.
Why Personally Tailored Fitness is the Best Fit
To recap, follow the tips below for long-lasting success for your fitness activities:
Stick to what you like to do. Maybe you haven't made time for activities you love because of everyone else's schedule. If you enjoy it, and it makes you move, you will likely stick with it, and it will do you good. Find a way to fit that private lesson or hiking time into your schedule and get your family on board so you can keep this time.
Seek out specialized, personalized settings for physical training. Work with a private trainer or book private lessons with your Pilates instructor. The main point is to have eyes only on you in a live setting while you learn movements that your body needs.
Invest the time and money to get the best training you can. Sure, the big group classes cost less, but the teacher is not expected to address individual needs. You're more likely to get injured or twist or sprain an ankle. Your investment in getting the best training is an investment in yourself.
Maximize your capabilities and minimize your risk. If you are returning to fitness after a long break, think about your body as your greatest asset: it's not a productive use of your time if you get hurt while working out. That completely defeats the purpose of fitness! Be safe in your workouts and seek out a trainer who will help you level up safely.
Be consistent! If you keep a regular rhythm of working out and staying physically active, you will maintain your fitness gains longer and find it easier to stay active. Over the long term, you will work out without having to make huge resolutions and drastic changes to your lifestyle.
So, throw those shoes on and head out the door.
And, if you want to work out with me, my doors are always open in my Pilates studio and in my on-demand platform, Change30movment.com.
Erica Walters, Pilates Fit Studio in Pewee Valley Owner & Senior Teacher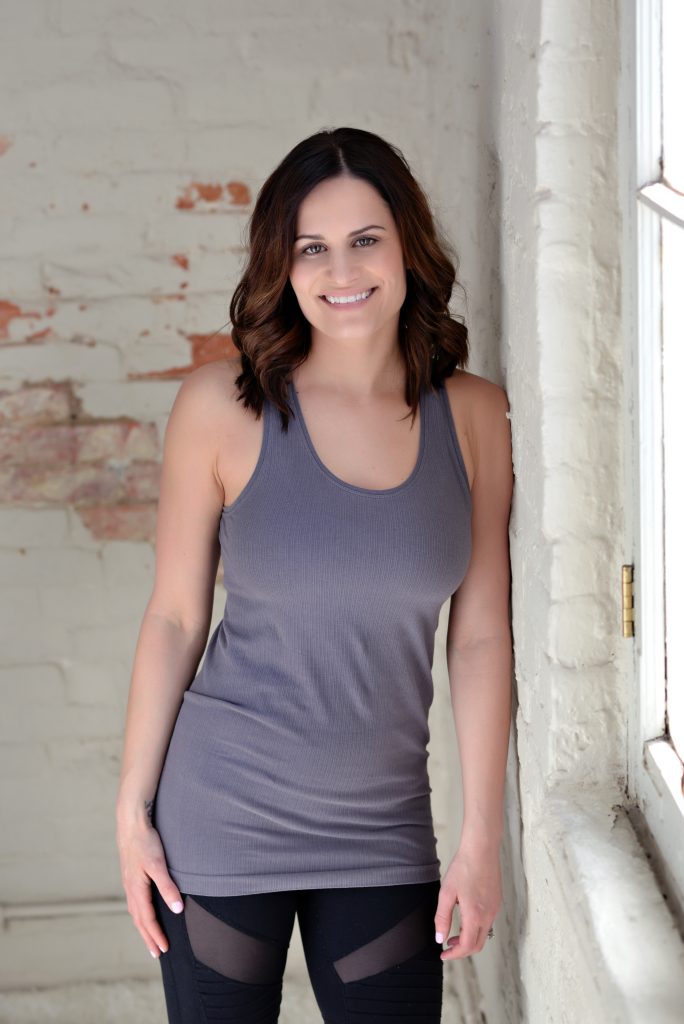 Erica Walters is a force in the Pilates industry. She is a nationally known fitness expert, instructor, trainer, and author. A multi-time entrepreneur, Walters is the Owner of Pilates Fit Studio. Her Pilates studio is Kentucky's only Authentic Pilates Studio and teacher-certification center for Real Pilates of New York City. Walters is also the author of The Better Back®, Pilates for Osteoporosis, which is based on her in-studio class format.
Living in Louisville, KY with her husband and young son, Walters has dedicated her work, life, and creativity towards sharing the gifts of Pilates and movement. She has been certified in and teaching Classical Pilates full-time since 2005. With clients, her teaching style is encouraging, motivating, and welcoming, with an emphasis on good technique, precision, and control. Walters also mentors and certifies the next generation of Classical Pilates Teachers with Real Pilates of New York City.
Originally from Southern California, Walters is a graduate of Arizona State University. After college, she had the opportunity to travel and teach Classical Pilates in Scottsdale, San Diego, and Dallas. Walters also served as an adjunct professor for the Department of Exercise and Sport Science at Oklahoma City University.

Walters is a distinguished graduate of Alycea Ungaro's Real Pilates Teacher Training program in New York City. She completed MeJo Wiggin's Classical Syllabus and is an Advanced graduate of the 950-hour Teacher Training program with The Pilates Center of Boulder, CO.
To accompany The Better Back® book, Walters developed a video series focused on Pilates & Osteoporosis, as well as videos designed to accommodate those who have bad backs. Additionally, she has been a guest writer for Pilates Style and led health and fitness videos for Blink Energy Water in Los Angeles.
You can enjoy working and moving with Erica in-studio or in the comfort of your own home with her On-Demand platform.