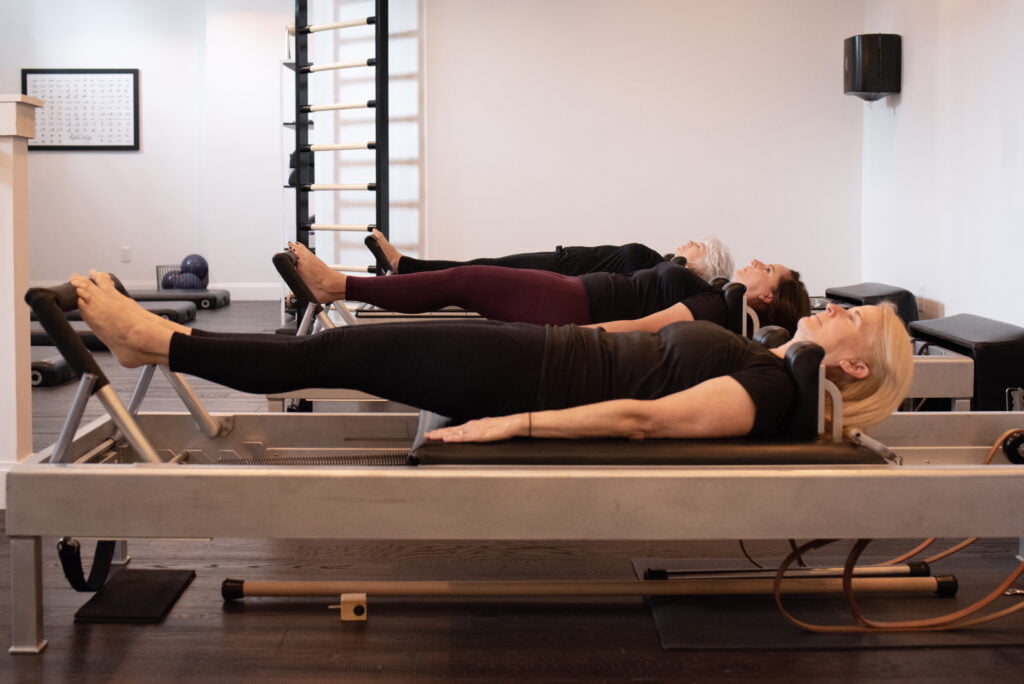 I know how it goes. When you decided to sign up for a fitness program, you found so many options, it made your head spin. It's easy to get confused but hang in there! I'm here to help. I love movement, so I'll try just about anything. You name it, I've probably tried it. Nothing, though, has lasted nearly as long as Pilates. I love Pilates, especially authentic Pilates. The original apparatus made by GRATZ Industries supports the Classical method with symmetrical strengthening, where we get nice and sweaty on the spring-driven equipment. I even have a Peloton and an elliptical at home.
I know you have lots of questions about finding the right fitness program. I know I did before I started out. Let's start with common pitfalls in fitness choices, then move on to what Pilates does for you (because Pilates is my thing), and I'll finish with some important tips on helping you find the right teacher and studio to fit your needs and goals!
Common Pitfalls in fitness.
Jumping into a trend fitness place that's not right for you.
Working at a level that is not right for you.
Classes so large you are just another number in the crowd and have no individual corrections or direction.
Being pushed past your limit and getting injured.
Setting unrealistic goals for your schedule and life.
What will Pilates do for you?
Tone and reshape your whole body. With the spring-driven equipment, you will tone & sculpt more effectively and efficiently.
Help you feel confident and strong after kids. Pregnancy is hard on the joints and the alignment of your pelvis. Work your core so that running after the kids doesn't mean you need to suddenly change YOUR pants!
Improve your posture and joint health. Stand taller and relieve the pressure on your ankles, knees, hips, and shoulders. Even your elbows and wrists will thank you.
Corrective exercise for bad knees, shoulders, and backs. Take care of these parts of your body, which suffer most from lifestyle choices such as too much sitting or not enough walking. These are also the places you will get injured most often if you choose the wrong fitness program.
Specialty adaptations for osteoporosis and injury recovery. Movement aids recovery. The precision that Pilates brings you will help you bounce back even quicker, and decrease tension from building the core muscles.
Semi-private small groups. Ditch the crowds. Individual attention makes all the difference. Your group will have a maximum of (4) people. This means specialized cues for everyone all the time.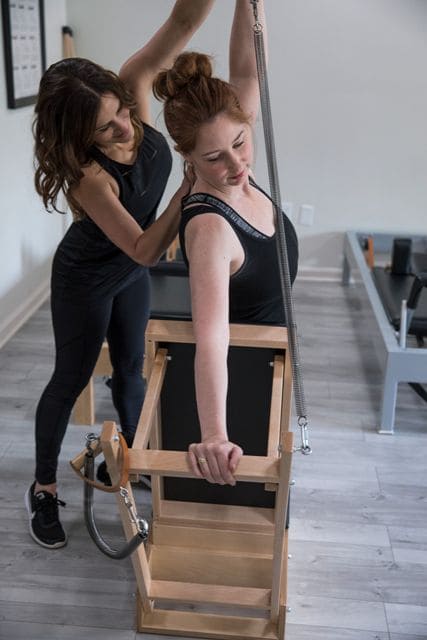 Finding the right teacher.
Your time is precious. Before stepping into a Pilates studio or any other fitness studio, or taking classes or lessons with a teacher, do your research. Ask friends, family, or a bodyworker like a massage therapist for a referral. Physical therapists are a great resource as well, and maybe even your regular physician.
Shop around and Google as many places as you can find near you. Find out what is available in your city and neighboring cities.
Check credentials and style. There are many styles and schools of Pilates and fitness platforms. The main distinctions are Classical and Contemporary with Pilates.
Make some calls.

Call the studios that sound the most interesting to you. Ask the person on the phone what they offer. If what they offer fits your needs, tell them your story and what you're looking for. If you feel like it's a match, schedule your lesson.

Schedule at the places you feel a connection with. Many studios offer an introductory lesson or intro package of lessons, so you can try before you commit.

If a teacher is new, don't be afraid to give them a try. They may have other fitness modalities under their belt. Or…their personal teaching style might happen to fit your needs.

Pick your teacher and start moving!
Once you've found the right place and you are ready to work with the teacher that matches you, you will have long-term, lasting results and can put your energy towards the things that matter most to you in life!
Erica Walters, Pilates Fit Studio Owner & Senior Teacher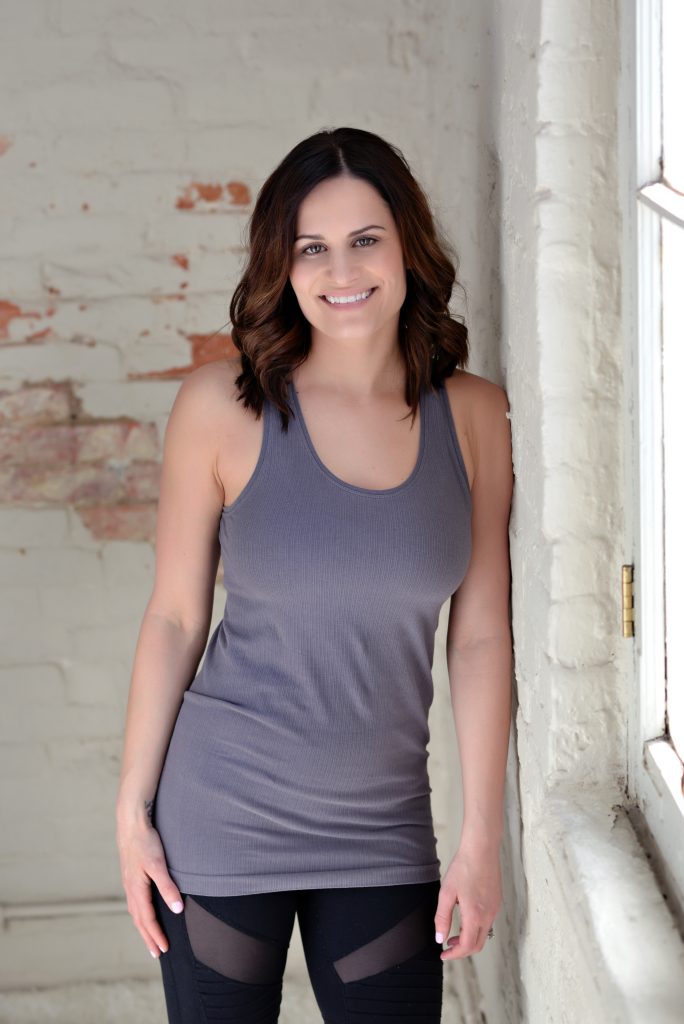 Erica Walters is a force in the Pilates industry. She is a nationally known fitness expert, instructor, trainer, and author. A multi-time entrepreneur, Walters is the Owner of Pilates Fit Studio. Her Pilates studio is Kentucky's only Authentic Pilates Studio and teacher-certification center for Real Pilates of New York City. Walters is also the author of The Better Back®, Pilates for Osteoporosis, which is based on her in-studio class format.
Living in Louisville, KY with her husband and young son, Walters has dedicated her work, life, and creativity towards sharing the gifts of Pilates and movement. She has been certified in and teaching Classical Pilates full-time since 2005. With clients, her teaching style is encouraging, motivating, and welcoming, with an emphasis on good technique, precision, and control. Walters also mentors and certifies the next generation of Classical Pilates Teachers with Real Pilates of New York City.
Originally from Southern California, Walters is a graduate of Arizona State University. After college, she had the opportunity to travel and teach Classical Pilates in Scottsdale, San Diego, and Dallas. Walters also served as an adjunct professor for the Department of Exercise and Sport Science at Oklahoma City University.

Walters is a distinguished graduate of Alycea Ungaro's Real Pilates Teacher Training program in New York City. She completed MeJo Wiggin's Classical Syllabus and is an Advanced graduate of the 950-hour Teacher Training program with The Pilates Center of Boulder, CO.
To accompany The Better Back® book, Walters developed a video series focused on Pilates & Osteoporosis, as well as videos designed to accommodate those who have bad backs. Additionally, she has been a guest writer for Pilates Style and led health and fitness videos for Blink Energy Water in Los Angeles.
You can enjoy working and moving with Erica in-studio or in the comfort of your own home with her On-Demand platform.